1,500 deals for
canon d10
Brand

Store

Condition

Camera Type

Type

Camera Technology
-21%

Canon EOS-5D Mark III 22.3 MP Digital Camera W/ Canon 24-105mm Lens
3,399.99
$2,695.00
Free Shipping
BM Premium 2-Pack of LP-E10 Batteries for Canon EOS Rebel T3, T5, T6, Kiss X50, Kiss X70, EOS 1100D, EOS 1200D, EOS 1300D Digital Camera
$15.99
Free Shipping
-18%

Canon EOS 6D 20.2 MP Digital Camera W/ Canon 24-105mm Lens
1,999.99
$1,649.00
Free Shipping
-52%

Canon EF-S 18-55mm f/3.5-5.6 IS Zoom Lens (2042B002)
412.99
$199.99
Free Shipping
-7%

Sigma 10-20mm f/3.5 EX-DC HSM Autofocus Zoom Lens - Canon- (82mm)
449.99
$419.00
Free Shipping
-25%

Canon 6473a003 Ef 75mm-300mm Telephoto Zoom Lens
269.99
$201.80
Free Shipping
Insten 2-Pack Replacement LP-E10 Lithium-Ion Battery Pack for Canon EOS M 1100D Rebel T3 T5 Kiss X50 Digital Camera
$13.79
Free Shipping
-22%
Canon EOS Rebel 1200D /T5 Camera + 18-55mm IS Lens + 64GB + EXTRA BATT & More!
499.00
$390.99
Free Shipping

HQRP AC Power Adapter for Canon EOS Rebel T5, EOS 1200D Digital Camera LP-E10 + HQRP Euro Plug Adapter
$17.99
Free Shipping
72 Elite Tripod With Case For Canon Eos 1d 1ds 5d 7d 10d 40d 50d 60d 20d 30d
$37.79
Free Shipping
Canon Powershot SX530 HS 16.0 MP Digital Camera with 50x Optical Zoom and 1080p Full HD Video Bundle with Commander 32GB High Speed Memory Card + Card Reader + Deluxe Case + Commander Starter Kit
$349.00
Free Shipping
-17%

Canon EOS 5D Mark III 22.3 MP DSLR Camera + Canon EF 24-105mm f/4L IS USM Lens
3,253.95
$2,695.52
Free Shipping
-36%
Canon EOS 70D DSLR Camera with 18-55mm f/3.5-5.6 STM Lens!! STARTER BUNDLE NEW!!
1,349.00
$869.99
Free Shipping
Canon Eos 10d Replacement Release Switch - Free Shipping --
$12.63
Free Shipping
-44%

Canon EOS 70D DSLR SLR Digital Camera + 18-55mm STM + 75-300mm USM Lens + 128GB Memory + 2 Batteries + Charger + LED Video Light + Backpack + Case + Filters + Auxiliary Lenses + More
2,023.43
$1,124.95
Free Shipping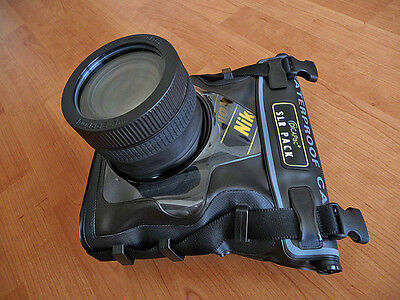 Pro Wp10 Waterproof Camera Case For Canon Eos 7d Rebel T2i T3 T3i T1 T1i Xs Slr
$159.95
+ $9.95 shipping
Canon Eos 10d Battery Door Lid Cap Cover
$9.99
Free Shipping
-12%
Canon EF-S 10-18mm f/4.5-5.6 IS STM Zoom Lens with Pouch + Filter + Kit for EOS 70D, 7D, Rebel T5, T5i, T6i, T6s, SL1 DSLR Camera
339.99
$299.99
+ $12.99 shipping
Canon Eos 10d Focusing Screen Replacement Part Plain Matte
$12.99
Free Shipping
Related Searches
Alexander wang
,
Canon ef lens
,
Canon g12
,
Canon l lens
,
Canon lens 1855mm
,
Canon lens 55250mm
,
Canon lenses
,
Canon speedlite
,
Canon telephoto lens
,
Canon wide angle lens
,
Disposable underwater camera
,
Martin margiela
,
Nikon lens
,
Phillip lim
,
Rick owens
,
Svp underwater camera
,
Underwater digital camera
,
Underwater fishing camera
,
Waterproof camera
,
Yahtzee handheld